Studio B Mastering was founded in 1990 by owner and chief mastering engineer Dave Harris. Originally located in the historic Reflection Sound Studios in Charlotte, North Carolina, we began as a pre-production and editing studio. Studio B was one of the very first studios in the area to offer hard-drive based recording and editing capabilities. By the late 1990's our company evolved into exclusively offering mastering services. In 2003 we moved into our purpose built mastering facility on Louise Avenue, just across the street from our original location.
Studio B Mastering's current facility was designed by world-renowned acoustician Russ Berger. For our custom mastering studio we started with an empty warehouse shell and built a "building within a building". With its astonishingly low acoustic and electronic noise floors, this room lets us hear every detail in your mixes. You will notice elements in your songs that you have never heard before. This allows for very detailed listening and also gives both us and the client the opportunity to make executive decisions about any possible issues that may be brought to light. Our facility is a world-class mastering studio on par with anything in New York, LA or Nashville, there is simply nothing else quite like it in this region of the country.
Over the years we have worked with a very wide range of clients, both regional and national. We highly encourage attended sessions when possible and enjoy meeting our clients in person, showing off our facility, and the ease of communications that working in person allows. Studio B Mastering also has the tools necessary to facilitate unattended sessions when required. Our DDP Player software allows clients to listen to and approve all aspects of their project within hours of completion from anywhere in the world. We have mastered thousands of projects in many genres including Rock, Americana, Gospel, Country, Rap, Metal, Punk, Hip-Hop, Contemporary Christian and Classical.
---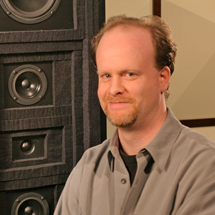 Dave Harris
Founder and Chief Mastering Engineer
Studio B Mastering founder Dave Harris became interested in both music and technology at a very early age. While growing up in Charlotte, NC he began taking things apart to see how they worked at age six and picked up the guitar at age twelve. While never having any aspirations to being a professional musician he was fascinated when he learned that there was a career that combined music and technology, audio engineering.
By the age of fifteen Dave had saved up enough lawn mowing money to buy his first 4-track recorder. Soon after he enrolled in night classes at Central Piedmont Community College where he began his formal education in audio. After graduating high school he pursued a bachelor of music degree at Berklee College of Music in Boston. While there Dave studied Guitar and music theory while also majoring in music production and engineering. He also interned at the now defunct Synchro Sound Studios in Boston as well as Reflection Sound Studios in Charlotte. Upon graduating from Berklee in 1990 he returned to Charlotte and opened Studio B Productions where he is now chief mastering engineer.
Outside of his career in music Dave enjoys long distance running, amateur radio and almost anything with wheels on it.
Email Dave at dave [at] studiobmastering [dot] com
---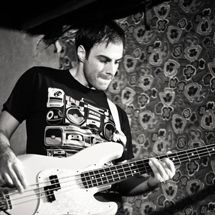 Joseph Pepe
Mastering Assistant
Joseph Pepe moved to Charlotte as a child when his family relocated from Long Island, New York. From a very early age, he showed passion for one thing, music. He got his start in the field as most teenagers do, playing in bands throughout high school and learning about music and audio as he went.
In the Summer of 2005 Joseph graduated from The Recording Workshop in Chillicothe, OH with a certificate in Audio Engineering and Production. After graduation, he came back to Charlotte to pursue a career in music and studio work and eventually landed his internship with Dave Harris at Studio B Mastering. Joseph has been working at Studio B Mastering since 2009, first as an intern, then as an employee and slowly building his way up to his current position as Mastering Assistant.
Joseph now has 6 years of professional audio experience in varying atmospheres and projects along with a wide range of Pro Tools knowledge. He also is the bass guitarist in the popular Charlotte, NC band, Side by Side, who have had a busy couple of years themselves.
Aside from his music career Joseph enjoys professional photography, visual arts, poetry and spending time with his loved ones. He's always excited to see what will come through the door next at Studio B and to be apart of the team that helps make albums come to fruition. If there is one thing you should know about Studio B's Mastering Assistant it's that Joseph truly lives for music.
Email Joey at joey [at] studiobmastering [dot] com